The STIHL MS 230 is an exceptional all-round Chainsaw suited for both home use and light farm work. With a high power-to-weight ratio for maximum performance and an ergonomic design, the MS 230 can handle a variety of applications such as trimming trees or cutting firewood.
FEATURES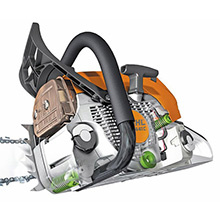 Anti-vibration System
Vibrations from power tools can lead to negative effects on blood vessels. STIHL has developed a system for minimizing the levels. This also helps reduce operator fatigue and provides a more comfortable working experience.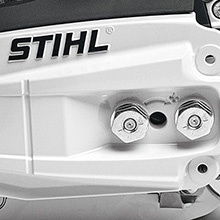 Side Chain Tensioner
There is a tensioning screw on the side of the Chainsaw through the sprocket cover. This is easy to use and removes the need for contact with the sharp saw chain.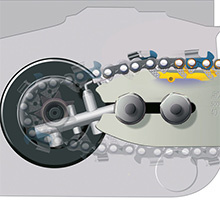 Ematic Chain Lubrication System
A reservoir holds bar oil until it is picked up by the passing chain. This achieves maximum lubrication resulting in longer wear and less oil consumption.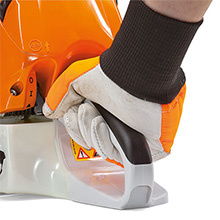 Single Master Control Lever
All the important functions of start, choke, throttle and stop are operated via a single lever.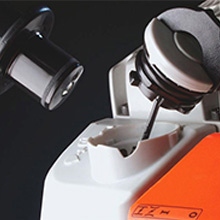 Easy Open Fuel and Oil Tanks
Special caps on the fuel and oil tanks allow for easy opening and re-fueling.